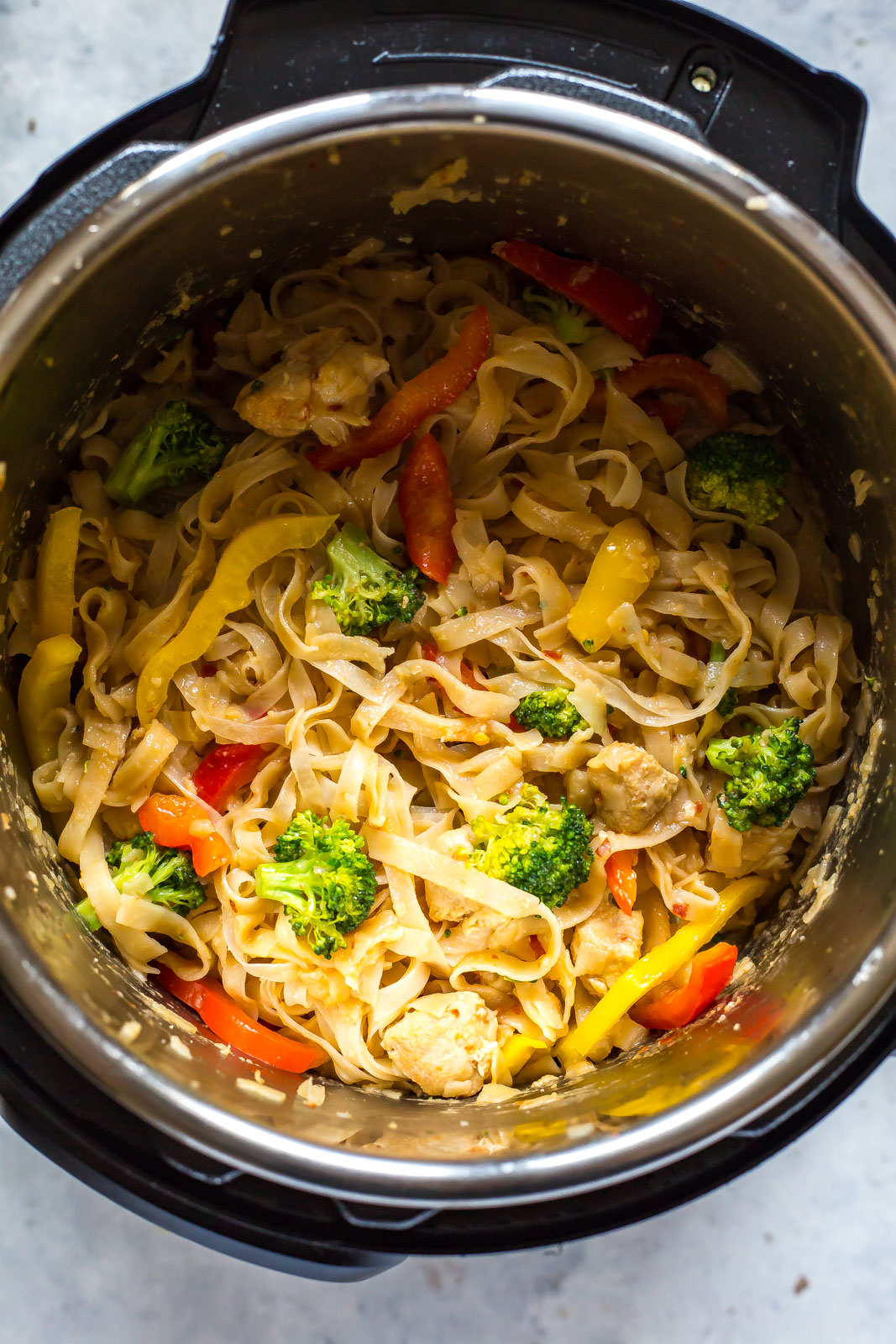 Kitchn's Delicious Links column highlights recipes we're excited about from the bloggers we love. Follow along as we post our favorites.
Skip takeout tonight and pull out your Instant Pot, because these spicy honey-garlic noodles are about to blow your mind. The short-but-sweet prep time for this sweet-and-spicy dish is only about 30 minutes total, and you'll have leftovers for days after.
The great thing about the Instant Pot version of a noodle stir-fry is the distinct lack of dishes you end up with: The Instant Pot is about the only container you need other than a cutting board to get this meal prepared. Magic, right?
The second best thing about this recipe is that it's truly a "dump and turn on the Instant Pot" kind of meal. Add sesame oil, soy sauce (or tamari), minced garlic, honey, chili-garlic sauce, water, chicken, and rice noodles to the Instant Pot. Then you bring it to pressure (should take about 15 minutes), and cook on high for two minutes. Then you released the pressure and add your veggies! The blogger behind this recipe, Eating Instantly, adds bell peppers and broccoli to her pot and lets them steam for about 15 minutes before serving. But I bet you could add any leftover veggie you have in your fridge and it would be great.
The blogger also suggests that you change up the sauce on this recipe based on your preference. "This noodle recipe is very versatile," she exclaims. "I've even used pad Thai sauce before in lieu of making my own sauce with soy sauce, etc. and it turned out AMAZING!"
When the vegetables have steamed, remove the Instant Pot lid and serve this bold and tangy "stir-fry" in bowls, and garnish with sesame seeds.
Get the recipe: Spicy Honey Garlic Instant Pot Noodles from Eating Instantly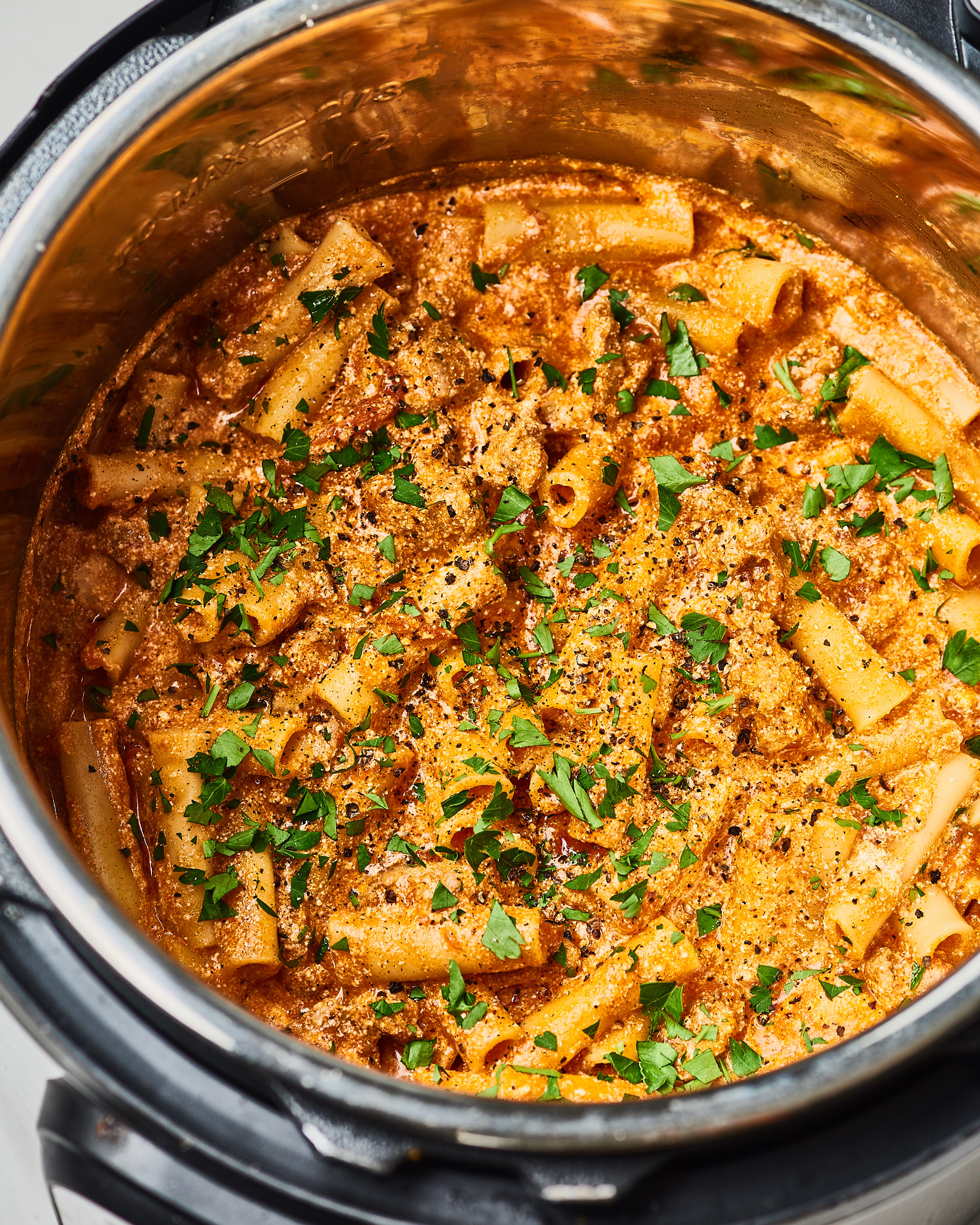 More Delicious Instant Pot Pasta Recipes from Kitchn